Substances of Interest Program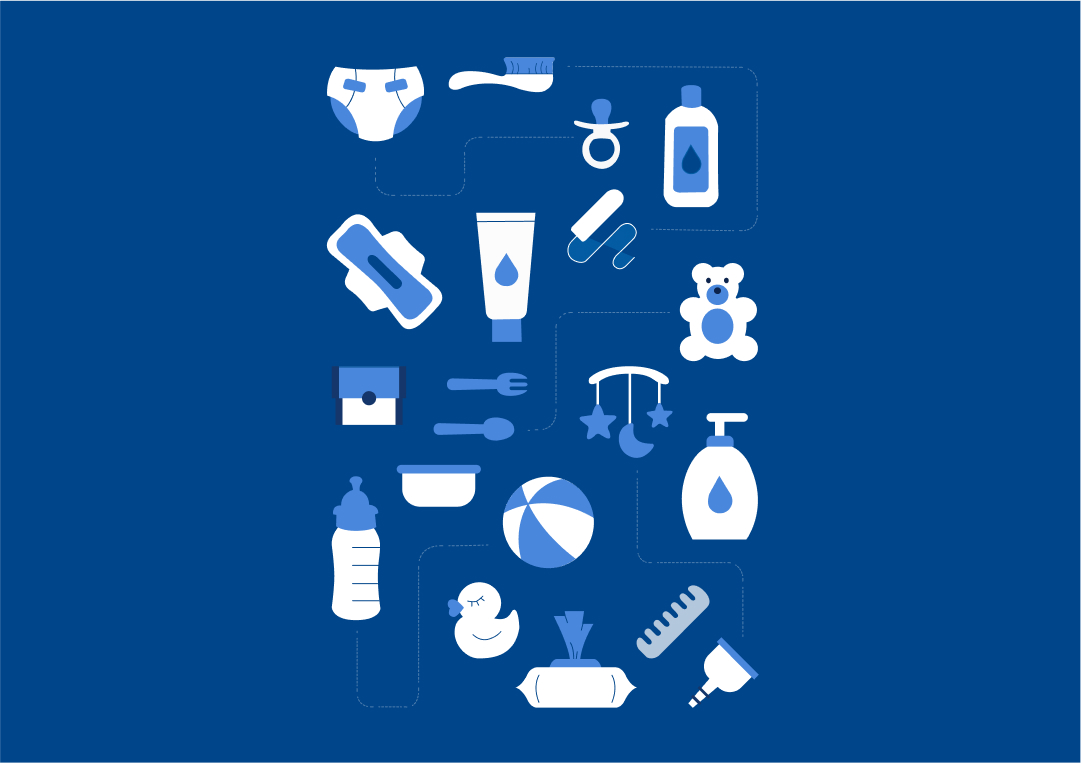 Our Program
In contrast to the food market, the market for hygiene products is not regulated by legally prescribed limit values. Nevertheless, importing, manufacturing and selling companies have a great interest in identifying and eliminating harmful substances in their products in order to protect the end user.
As an experienced partner, GALAB supports the monitoring processes of these contaminants and offers its customers highly qualified advice. Many years of experience in the field of hygiene articles distinguish GALAB in addition to the particularly low limit of quantification. On top of that GALAB offers an extremely fast standard processing time of ten business days.
On this basis, GALAB has now developed the so-called SOI (Substances of Interest) program and provides its customers with excellent monitoring processes. In this context, various parameters from different groups of substances are listed, which ensures gapless monitoring of product quality. The products are individually tailored to the special requirements of the markets worldwide. The SOI program is exclusively in the field of residue analysis and not applicable to the field of release analysis within the REACH regulation.
Experts Available
We have experts readily available if you have any questions
Risk Assessment
We provide a risk assessment with regard to the danger to the end user
Individually Tailored
Our services can be tailored to best suit the requirements of your market
Quick Processing
We have a standard processing time of ten business days
Advanced Equipment
We have state-of-the-art-tech with low limit of quantification
29 Years of Experience
We are best known for our experience with analyzing hygiene products
GALAB SOI Babycare Program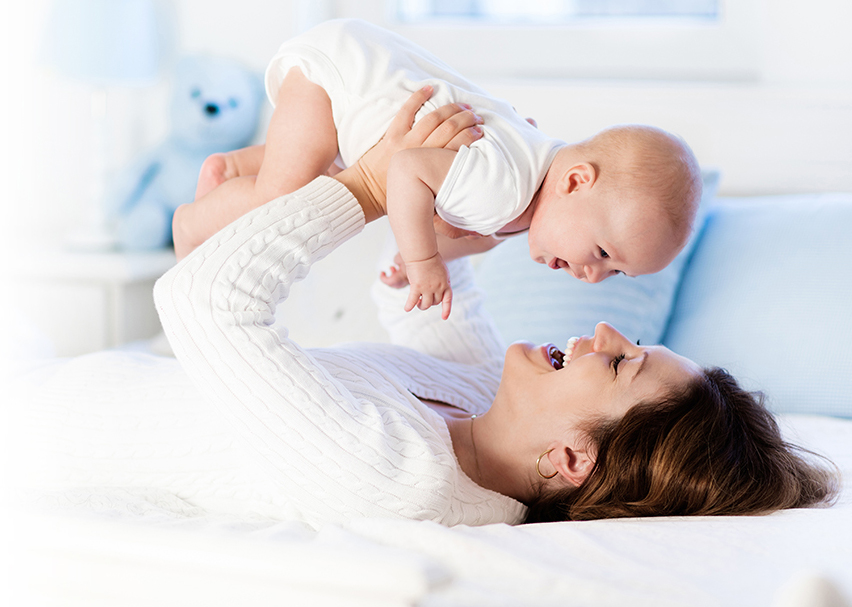 Sanitary products are designed to come in contact with the skin but if critical SOI are present in products then consumers could be at risk of experiencing extreme reactions – therefore consumers place particularly high demands on baby diapers, since it is all about ultimately protecting the smallest and most vulnerable among us.
There is an increasing demand for reliable quality certificates with a high performance potential, and this along the entire value chain, from the raw materials to the finished product. GALAB helps to ensure that your products meet the most important specifications. We can offer specifically tailored products for every market worldwide.
In addition to the programs for finished products, we also offer SOI products for the suppliers through to the raw materials used. It is thus possible for our customers to monitor various critical parameters over a long period of time. Our on-site specialists support you worldwide to bring your products to market safely and quickly.
Experts readily available
GALAB has the sharpened view of experts readily available if you have any questions or concerns.
GALAB SOI Femcare Program
Female consumers have the right to assume that the countless materials and substances with which they come into contact with daily do not contain any harmful or allergenic elements, as they are protected by strict requirements for these internationally circulating goods.
For this reason, safety and quality assurance are fundamental for manufacturers and this is where our experts at GALAB can assist you. We take a close look at your samples and check them for residues in accordance with your specification and the applicable legal requirements.
In addition to classic contaminants that are viewed critically by the public, GALAB can now offer a wide range of SOI analysis. Various parameters from different groups of substances are listed there, which offer a complete monitoring of product quality.
Professional Risk Assessment
In cooperation with EDANA (Global Association of the nonwoven Industry), innovative consumer relevant testing methods were developed. These standardised test methods are used to ensure reliable analytical results across a broad range of hygiene products and their related raw materials. The data of these harmonised methods are used for exposure-based risk assessment to ensure continued consumer safety. We would be more than happy to advise you personally and tailor our product frames to meet your individual needs.
ANALYSIS- TO BE SURE
Our Policy
Service, quality, constant innovation and responsibility towards our customers – these are the indispensable cornerstones of our mission statement. This always goes along with staying in touch with GALAB's customers, since the joint goal is to put the customer in the position of succeeding in the market. We make sure that quality promises can be maintained at the end – right from the start.
Sustainability
GALAB does not just rely on state-of-the-art-technology and profound knowledge. A good working atmosphere is absolutely essential to gain good interaction among the staff and also with our customers. Communication at eye level, flat hierarchies and transparent decisions are therefore the basis to be prepared for the corporate world of tomorrow.
Responsibility
GALAB has been living up to its awareness from the very start. It is not only about the responsible activities, which are carried out in the field of complex product analysis. There is also a revolutionary energy concept placed in our headquarters. Apart from this, it is all about an infinite world of raw materials – and GALAB has the sharpened view of experts available.
This might also interest you
Parameters & Analytical Methods
State-of-the-Art Analysis

We constantly update our spectrum of parameters to the latest developments in the food analysis sector and offer state-of-the-art analytical methods for the safety of your products.

Comprehensive multi-methods

We are constantly expanding our range of services in order to be able to guarantee you a comprehensive range of analyses. We offer multi-methods for mycotoxins, dioxin analysis or molecular biological analysis for GMOs and allergens. The GALAB Pesticide500Plus® multi-method can even be used for difficult matrices such as spices and herbs.

Constant development

If you cannot find the parameter/analysis you are looking for here, please do not hesitate to contact us. Our research and development department implements your requirements and specifications cost-efficiently and with a high quality standard.

Quality Policy

GALAB Laboratories has implemented a quality management system to allow for optimum service for their customers. It is our goal to establish close relations to customers by customer satisfaction. Therefor quick reactions to customers' specific needs as well as considerations for quality demands of the market are necessary. We strive to provide comprehensive and professional advice to our customers. Learn more
You didn't find what you're looking for?
Get in touch, we will help you.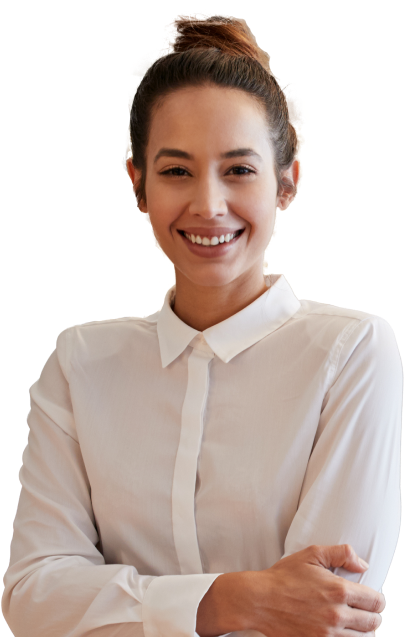 Customer Support