General Terms & Conditions
General Terms & Conditions of Business of GALAB Laboratories (GmbH) -hereinafter called GALAB-
1. General
Acceptance and execution of all orders shall be exclusively in accordance with the following Terms and Conditions. By virtue of placing orders with GALAB these Terms & Conditions shall be deemed to be agreed bindingly upon business transactions with GALAB. GALAB will not recognise the Customer's conflicting terms and conditions, or terms and conditions differing from these Terms & Conditions, unless GALAB has expressly agreed to their validity.
These Terms & Conditions shall apply even if GALAB, though cognizant of the Customer's conflicting terms and conditions or terms and conditions differing from these Terms & Conditions, supplies the performance due to the Customer without reservation.
2. Scope and performance of test
The scope and performance of the test shall be governed by the offer made by GALAB or the agreement concluded. Unless agreed otherwise, orders accepted shall be carried out in accordance with the generally recognised rules oftechnology and the current state of science and technology, pursuant to statutory and official regulations.
After the test has been carried out, GALAB shall send the Customer a report in written orelectronic form, containing a summary of all the tests carried out, their results, observations and all accompanying information, including the test procedure. The test report may only be duplicated as a whole. The test report may only be published and used to the extent agreed with GALAB prior thereto.
3. Storage of samples
Unless agreed otherwise, samples shall be stored for 4 weeks and then returned or disposed of by GALAB as the Customer may choose. In the case of unstable samples, or perishable samples, the period shall be correspondingly shorter. Should the Customer fail to state his preference, GALAB shall choose as it deems fit. Should costs be incurred by returning or disposing of the sample, the Customer must reimburse them as per invoice.
4. Prices, terms and conditions of payment
Should no price have been agreed for GALAB's work, prices shall be governed by the current price list; should no price list exist for the work ordered, prices shall correspond to those usual at GALAB for such work. All prices shall be stated exclusive of Value Added Tax, which shall be applied at the statutory rate in force for the time being.
GALAB shall send an invoice for the work together with the test report. Invoices shall be payable without deduction within 14 days following date of invoice. In case of arrears GALAB shall be entitled to claim statutory interest on arrears. Should the Customer be in arre ars of payment, GALAB shall be entitled to require payment in advance for the performance of any further work.
5. Confidentiality
GALAB shall have a duty to provide the Customer with the results obtained by way of the tests and not to publish them or disclose them to third parties without the Customer's permission. GALAB shall further have a duty to treat in confidence all information obtained in connection with orders.
6. Defects, liability
The Customer must make any complaints immediately and, insofar as they are justified, GALAB shall rectify them by subsequent performance. Should subsequent performance fail or should this be delayed beyond a reasonable period, the Customer shall be entitled to rescind the contract or reduce the fee, as he may choose.
Unless agreed otherwise below, any further claims by the Customer, on whatever legal grounds, are here by excluded. In particular, GALAB shall not be liable for loss of profit or other pecuniary loss by the Customer.
The foregoing restriction of liability shall not apply insofar as the cause of loss was due to intention or gross negligence or breach of cardinal contractual duties; in the latter case, however, duty of compensation shall be limited to foreseeable loss, unless intention or gross negligence is involved, or GALAB is liable for loss of life, limb or health.
Claims for defects and claims for damages by the Customer shall expire in 12 months. Also in case of arrears GALAB shall be liable only for intention or gross negligence.
7. Law, place of fulfilment, place of jurisdiction
These Terms & Conditions shall be governed by German law. The place of fulfilment for performances by GALAB shall be Hamburg. Should the Customer be a trader, Hamburg is hereby agreed as the place of jurisdiction.
Dated: 15.01.2014
This might also interest you
Parameters & Analytical Methods
State-of-the-Art Analysis

We constantly update our spectrum of parameters to the latest developments in the food analysis sector and offer state-of-the-art analytical methods for the safety of your products.

Comprehensive multi-methods

We are constantly expanding our range of services in order to be able to guarantee you a comprehensive range of analyses. We offer multi-methods for mycotoxins, dioxin analysis or molecular biological analysis for GMOs and allergens. The GALAB Pesticide500Plus® multi-method can even be used for difficult matrices such as spices and herbs.

Constant development

If you cannot find the parameter/analysis you are looking for here, please do not hesitate to contact us. Our research and development department implements your requirements and specifications cost-efficiently and with a high quality standard.

Quality Policy

GALAB Laboratories has implemented a quality management system to allow for optimum service for their customers. It is our goal to establish close relations to customers by customer satisfaction. Therefor quick reactions to customers' specific needs as well as considerations for quality demands of the market are necessary. We strive to provide comprehensive and professional advice to our customers. Learn more
You didn't find what you're looking for?
Get in touch, we will help you.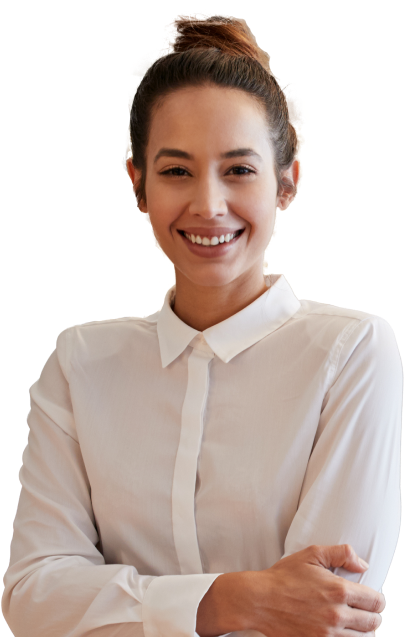 Customer Support