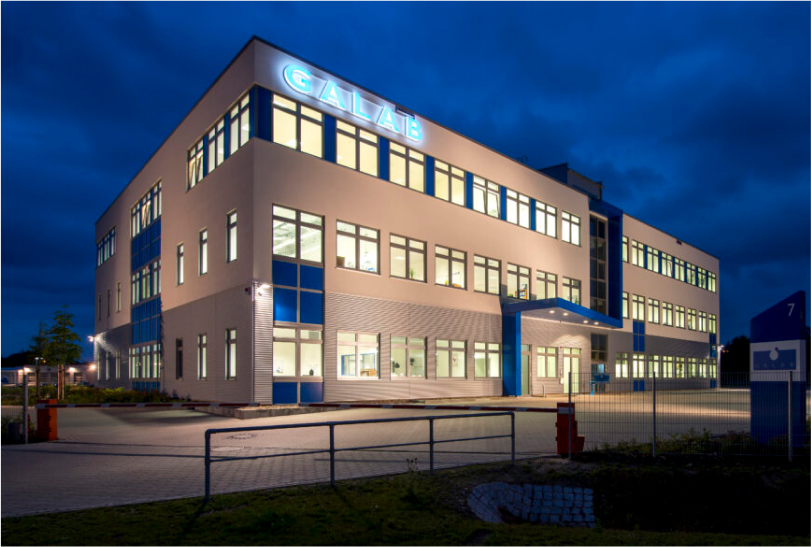 ABOUT GALAB
We're an independent service laboratory for external quality control.
We analyse and evaluate food, food packaging, consumer products or hygiene products and their raw materials for substances or contaminants. We support you with a competent and innovative team focused on reaching solutions for your specific needs.
Watch Imagemovie
Watch Imagemovie
Years of experience
Our History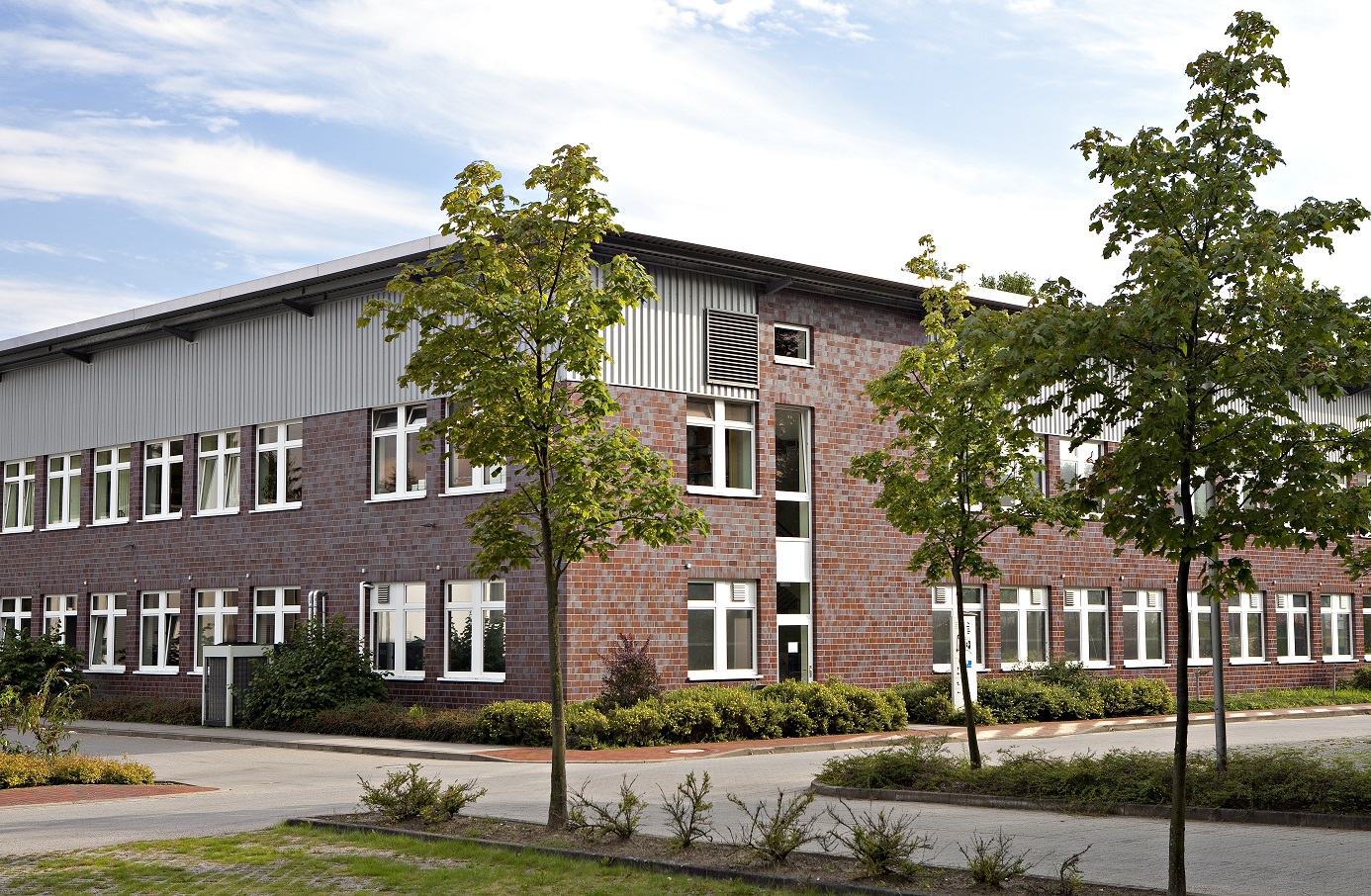 1992
Foundation of the Company in Geesthacht, Germany
The Geesthacht Analytical Laboratory (GALAB) was founded in 1992 on the premises of GKSS-Research Centre by the shareholders Dr. Eckard Jantzen, Dr. Jürgen Kuballa, Dr. Maximilian Hempel (until 2000) and Dr. Holger Hintelmann (until 1998).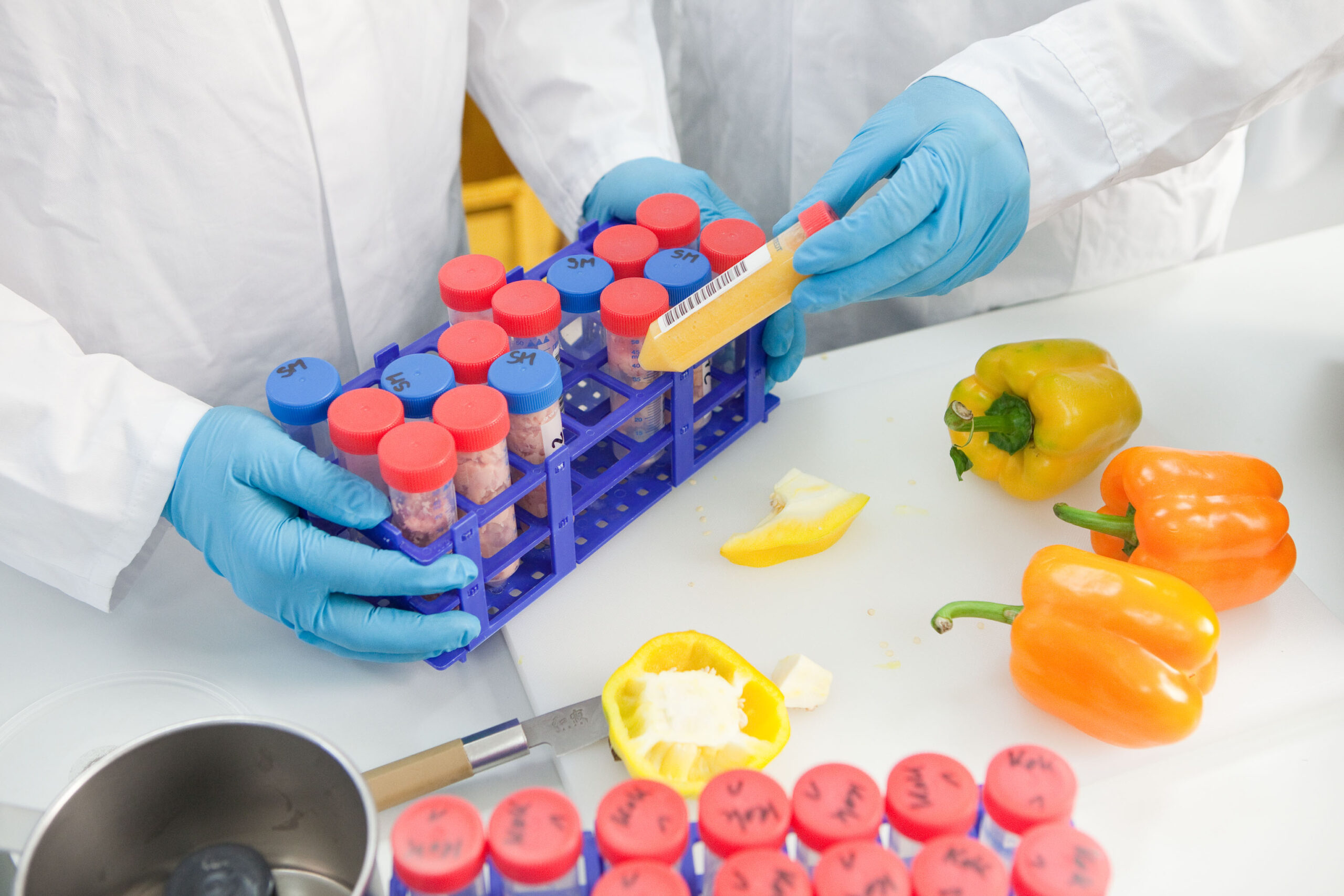 2006
Inception of the GALAB Pesticides 500plus® multi-method
In the field of pesticide analysis, GALAB has been making a name since 2006 by introducing the multi-method GALAB pesticide 500plus®, an innovative method for determining pesticides. This measurement procedure became an important milestone for GALAB. Today, the company's know-how is required for virtually everything the end-user can come in contact with.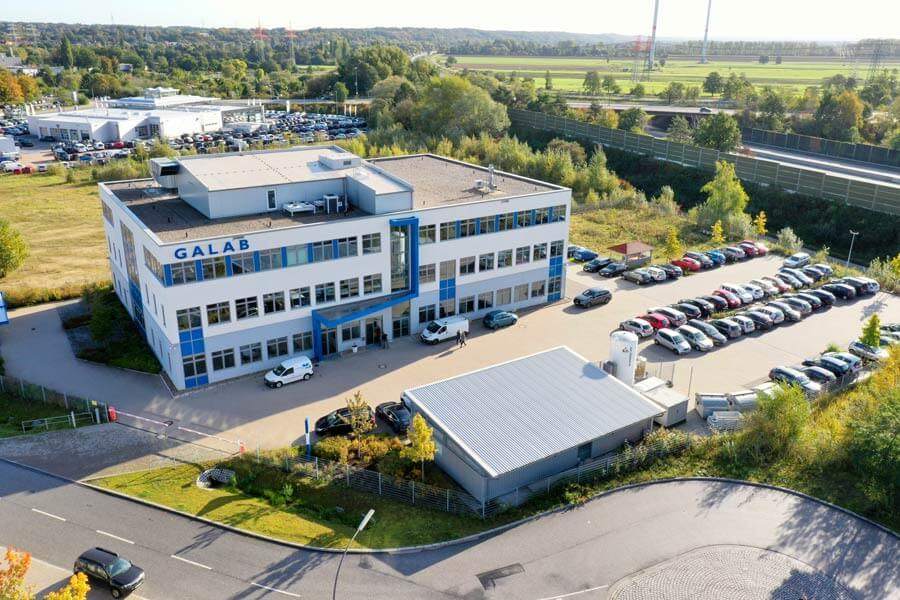 2014
Relocation to new high-tech building in Hamburg-Bergedorf
In 2014, 80 employees moved from Geesthacht to the new high-tech building in Hamburg Bergedorf. Today it is a team of more than 210 people. Managing Director Dr. Eckard Jantzen reported in the Lauenburgische Landeszeitung: "We can accommodate up to 250 jobs in our building."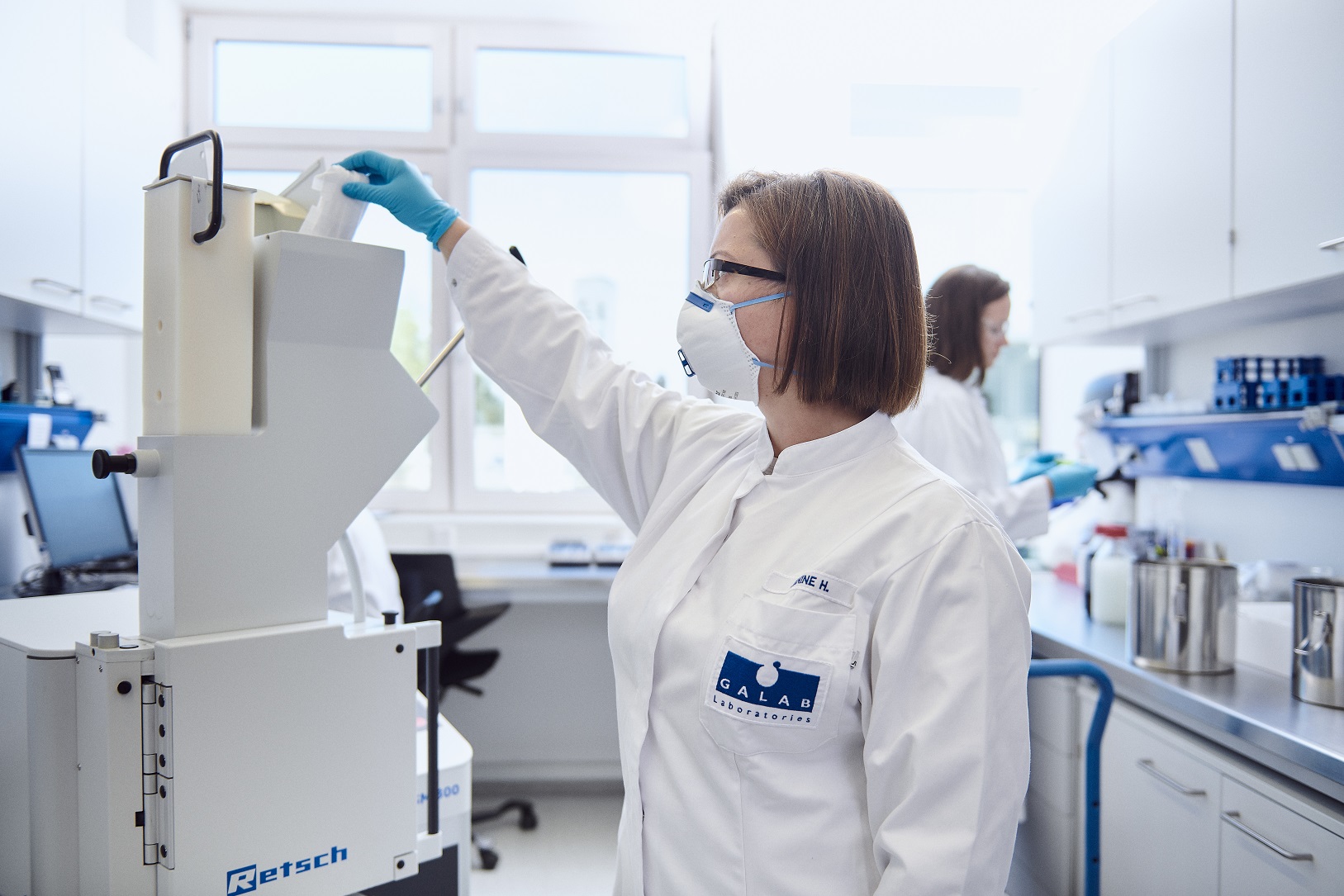 2017
Launch of the SOI (Substances of Interest) Program
In 2017, GALAB developed the SOI (Substances of Interest) program, which lists various parameters from different substance groups that are considered to be of particular concern for hygiene products such as feminine or baby care products. As an experienced partner, GALAB supports the monitoring processes of these contaminants and offers its customers highly qualified advice.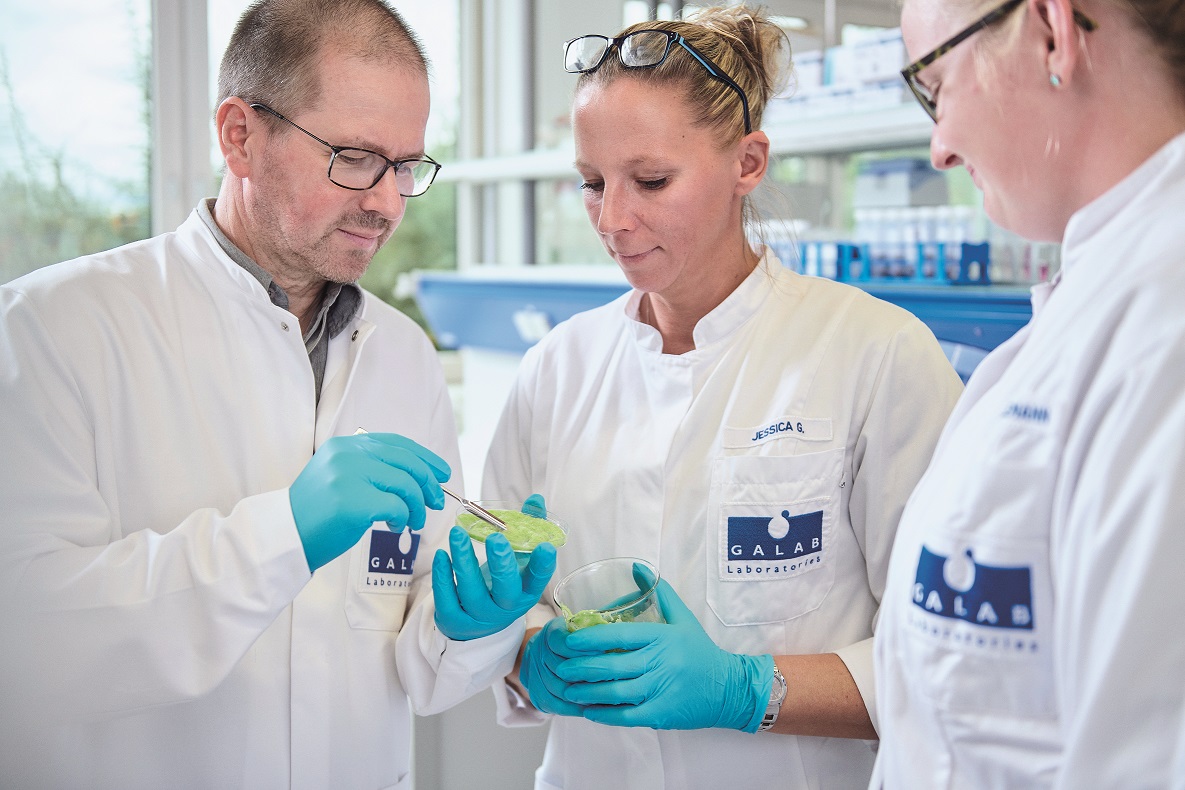 Today
One of the world's leading analytical laboratories
Today, GALAB is a leading innovator in the field of analysis, with our services being utilised by high-profile clients from all over the globe. We efficiently analyse and evaluate food, food packaging, consumer goods or hygiene products and their raw materials using the latest state-of-the-art technologies, some of which have even been developed in-house.
The Geesthacht Analytical Laboratory (GALAB) was founded in 1992 on the premises of the GKSS Research Centre and is now one of the leading providers of high-quality laboratory services in Germany.
Research in the field concerning the determination of organic tin and mercury compounds in the environment and in foodstuffs formed a solid basis for the foundation of the company. Today, GALAB is a world leader in the analysis of arsenic compounds.
Growth through innovation characterises the company in the years following its foundation. GALAB is one of the first private laboratories to focus on tandem mass spectrometry. The first fundamental methods for the determination of pharmaceuticals in the environment and food were researched and established.
Our high-tech laboratory building in Hamburg, which we moved into in 2014, is equipped with the latest equipment and technology, enabling us to provide fast and accurate analytical services to a wide range of industries. Dedicated to delivering reliable results and ensuring customer satisfaction, our team of highly skilled scientists and technicians is committed to excellence.
Today, numerous national and international customers rely on GALAB and its expertise. The certificates of our analysis are widely used to improve the tradability of products.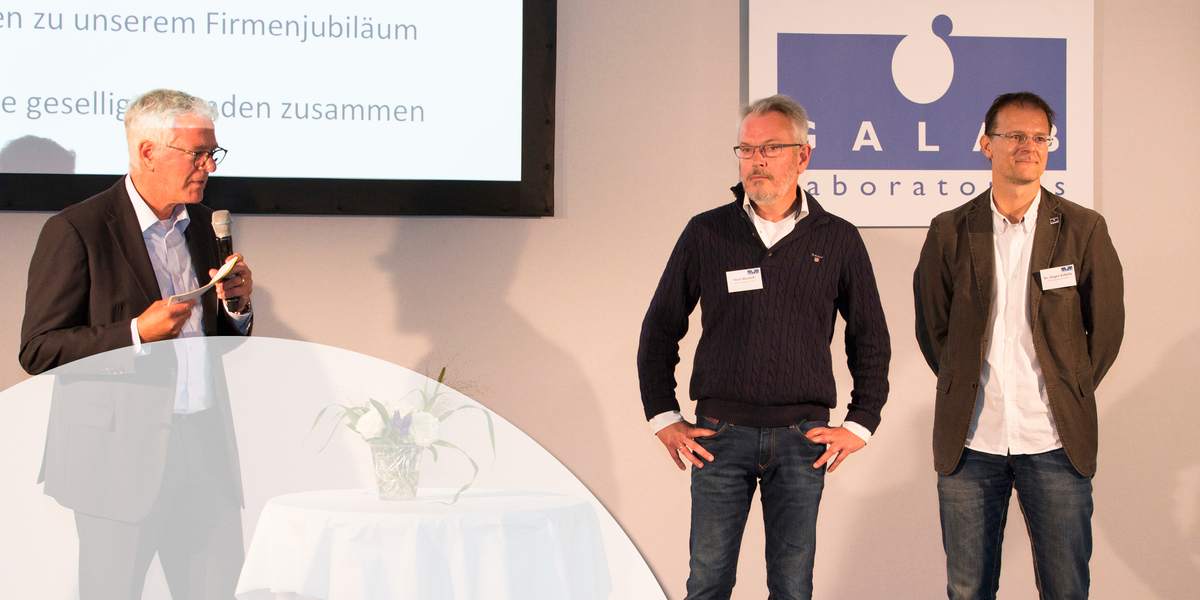 GALAB is owner-managed
Management & Corporate Boards
Since 2014, GALAB has been located in Hamburg-Bergedorf, where it operates as an analytical laboratory from a state-of-the-art, self-designed building. With a staff of 220 incredibly competent and skilled employees, GALAB is independently owned and managed as well as financially autonomous. This enables the company to cater to the interests of its customers without any limitations or restrictions.
Our Managing Directors are committed to continuing the GALAB path of innovation, excellence and quality that has guided us throughout the many years of our existence.
Aiming for new goals and always discovering the desire and inspiration for new challenges - this is the GALAB way, as it was from the beginning, as it is today and as it will always be.

At GALAB we are a team and that is the key to our success. We're keen to have team players who enjoy taking on new challenges every day, who take ownership of their careers and who work for a better future.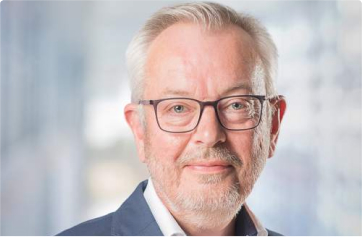 We are committed to seeking the truth, loving the beautiful, wanting the good and doing our best. Our curiosity also includes the desire to understand our customers around the world. This always leads us in new directions.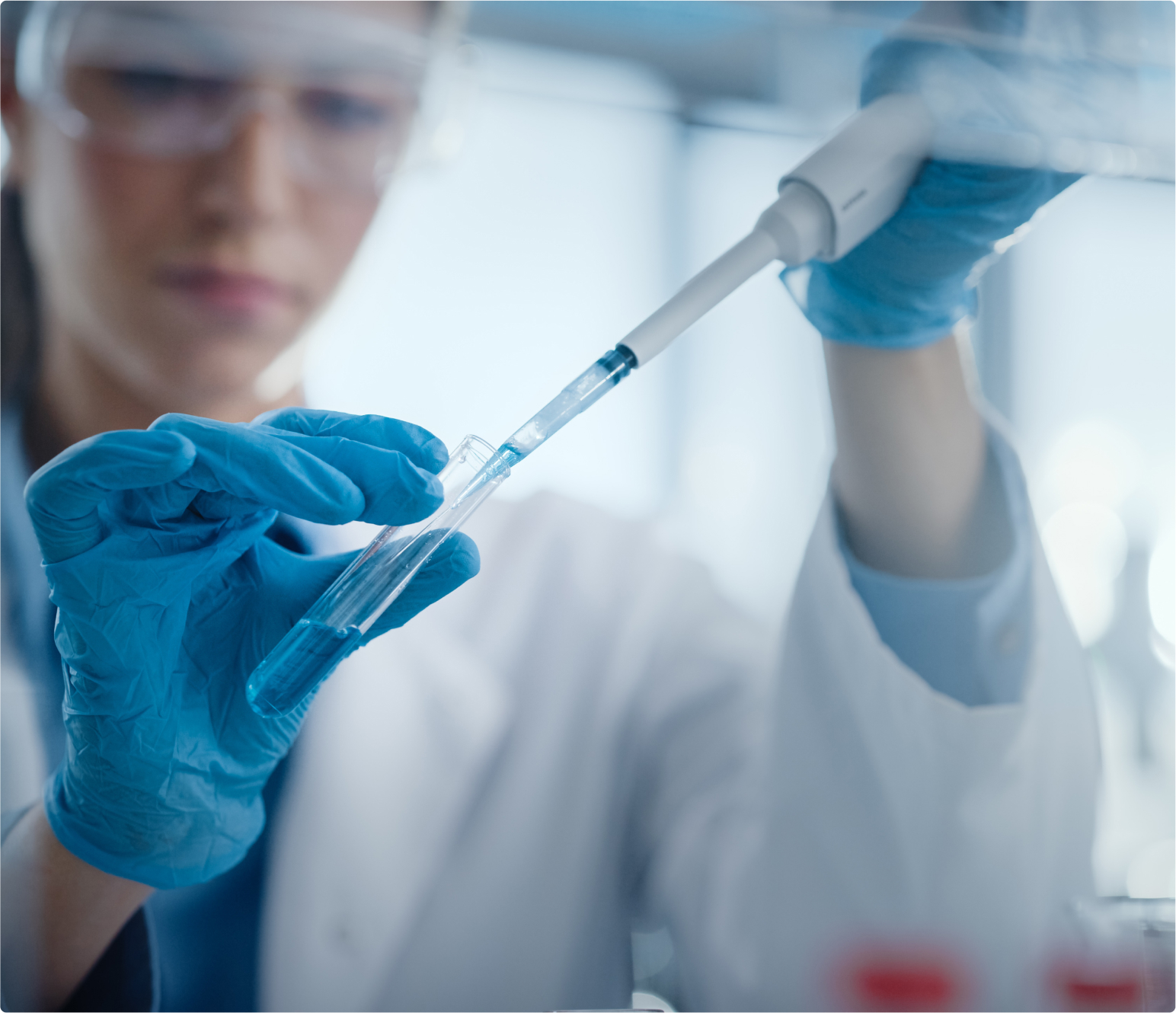 An important milestone
Since 2006, GALAB has established itself as a major player in the field of pesticide analysis with the introduction of the innovative GALAB pesticide 500plus® multi-method. This measurement technique marks a decisive milestone for GALAB.
Today, the company's expertise is indispensable in various aspects of consumer products. These include a wide range of consumer goods such as diapers, hygiene products, toys, clothing, packaging and, in particular, food products such as organic products and baby food.
The rapidly expanding market for organic products comes with high expectations for compliance and monitoring. GALAB places great emphasis on this aspect and has implemented a world-leading standard in analysis.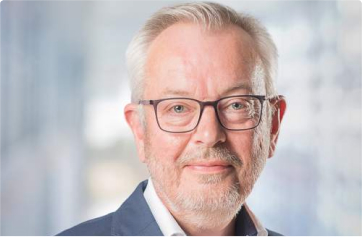 Management
"Our team is key for our success. At GALAB, we want people who take on new challenges every day, play as a team, take ownership of their career and work for a better future."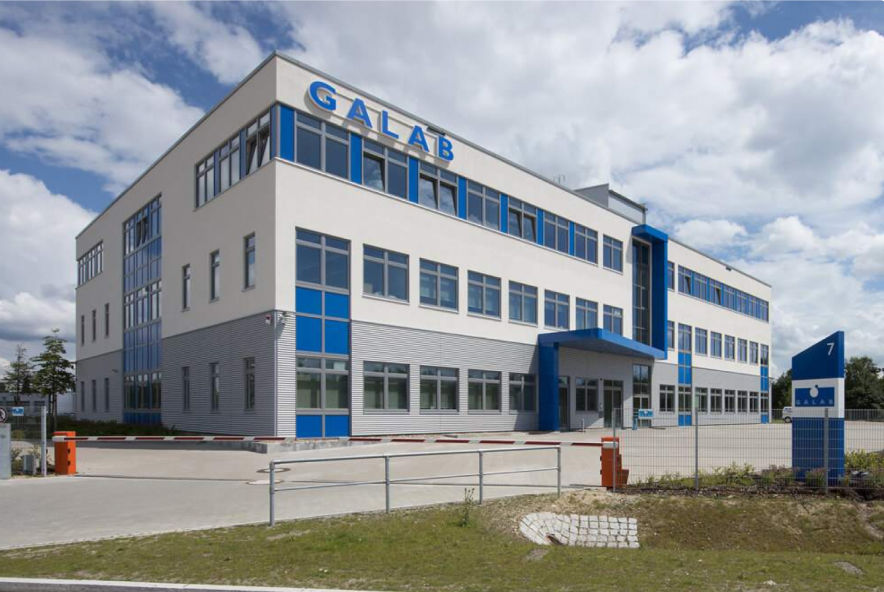 Hamburg, Germany
GALAB Laboratories GmbH
Years of Experience
31 Years
Analysable Parameters
>5.000
Our Values
Corporate Philosophy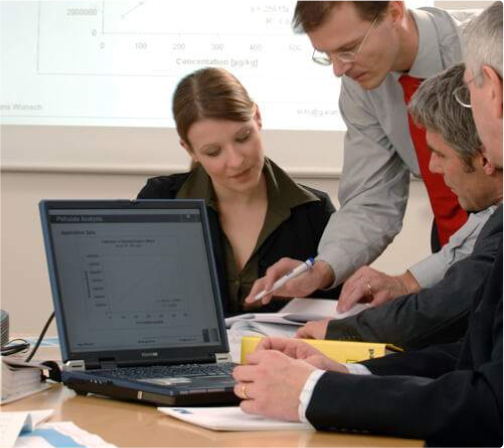 Responsibility for our Customers
Our mission in a nutshell – service, quality, innovation and responsibility for our customers. Our main focus is on individual service and intensive communication. In everything we do for our customers, we feel responsible for their market success. Since we are committed to this challenge, we always give our very best and are continuously looking for ways to further improve our service.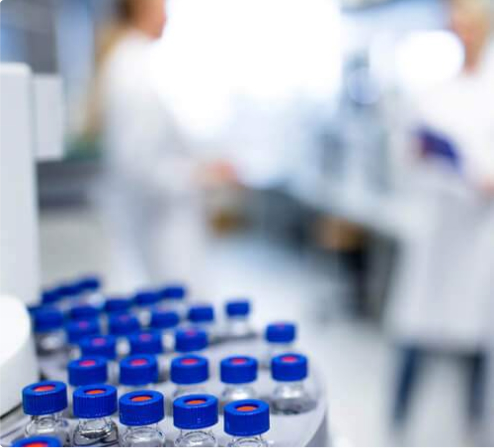 Quality is Safety
The quality of your products is a promise to your customers. Quality is safety. We analyse your products thoroughly and support your quality promise even under strictest requirements. Just like you, we are not compromising in regard to quality and product reliability.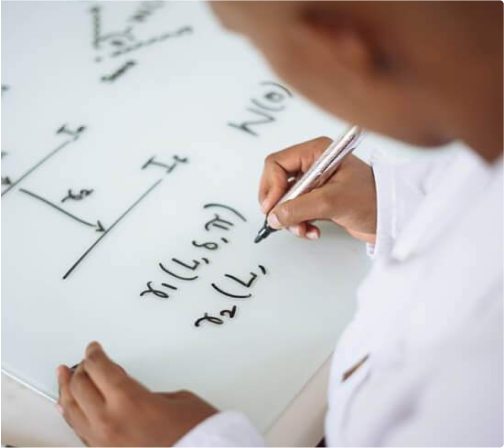 Innovation Through Research
Our employees have a solid know-how and an outstanding competence to find the right solutions for your problems. This competence allows for a flexible adaptation to the individual needs of our customers. To meet the ever increasing demands, we independently develop and validate new innovative analytical methods.
Certified & Accredited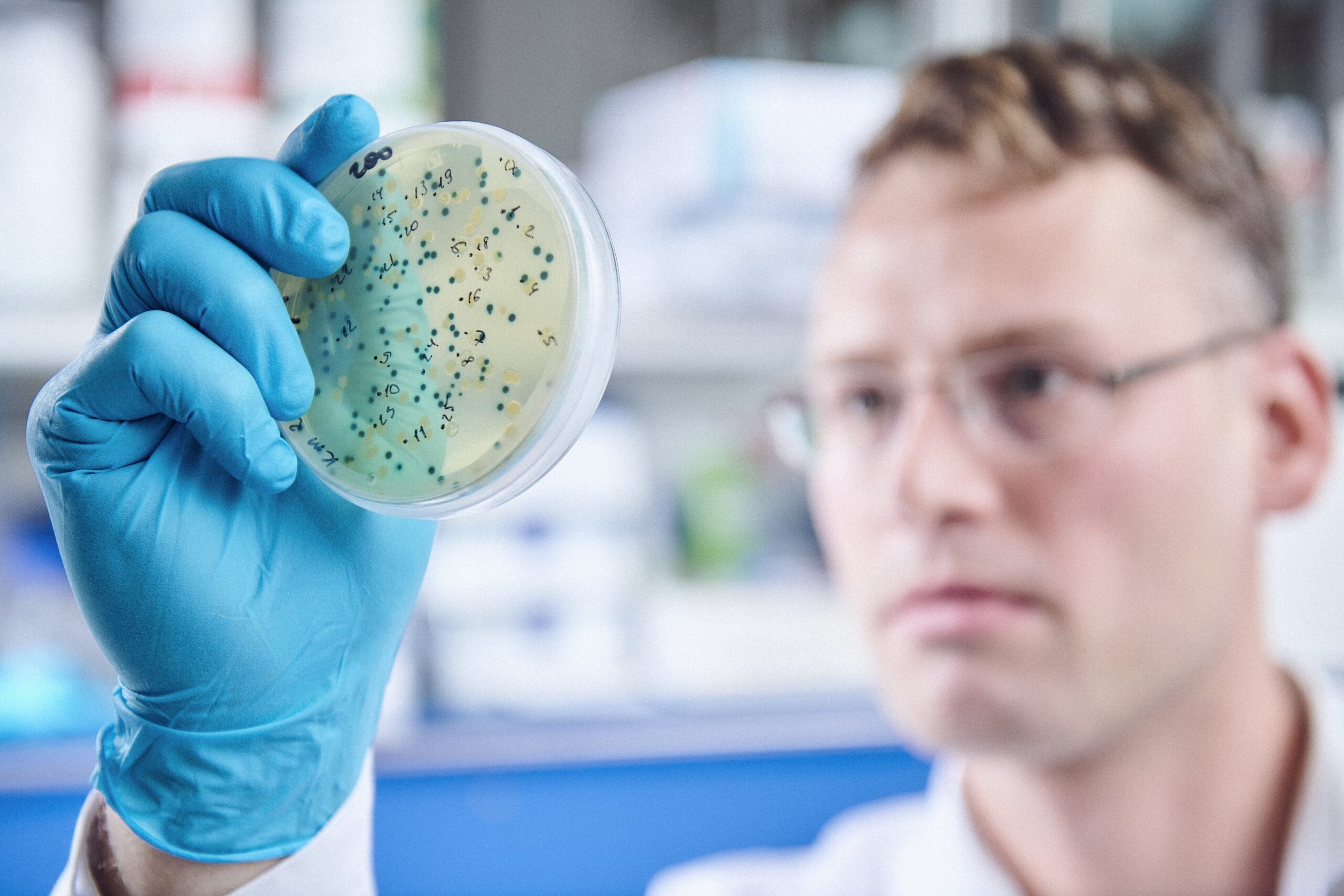 Biocatalysis for a better life
GALAB Biotechnology
Our Biotechnology department specialises in the biocatalysis of valuable poly-and oligosaccharides for a broad range of applications in the food and pharmaceutical industries.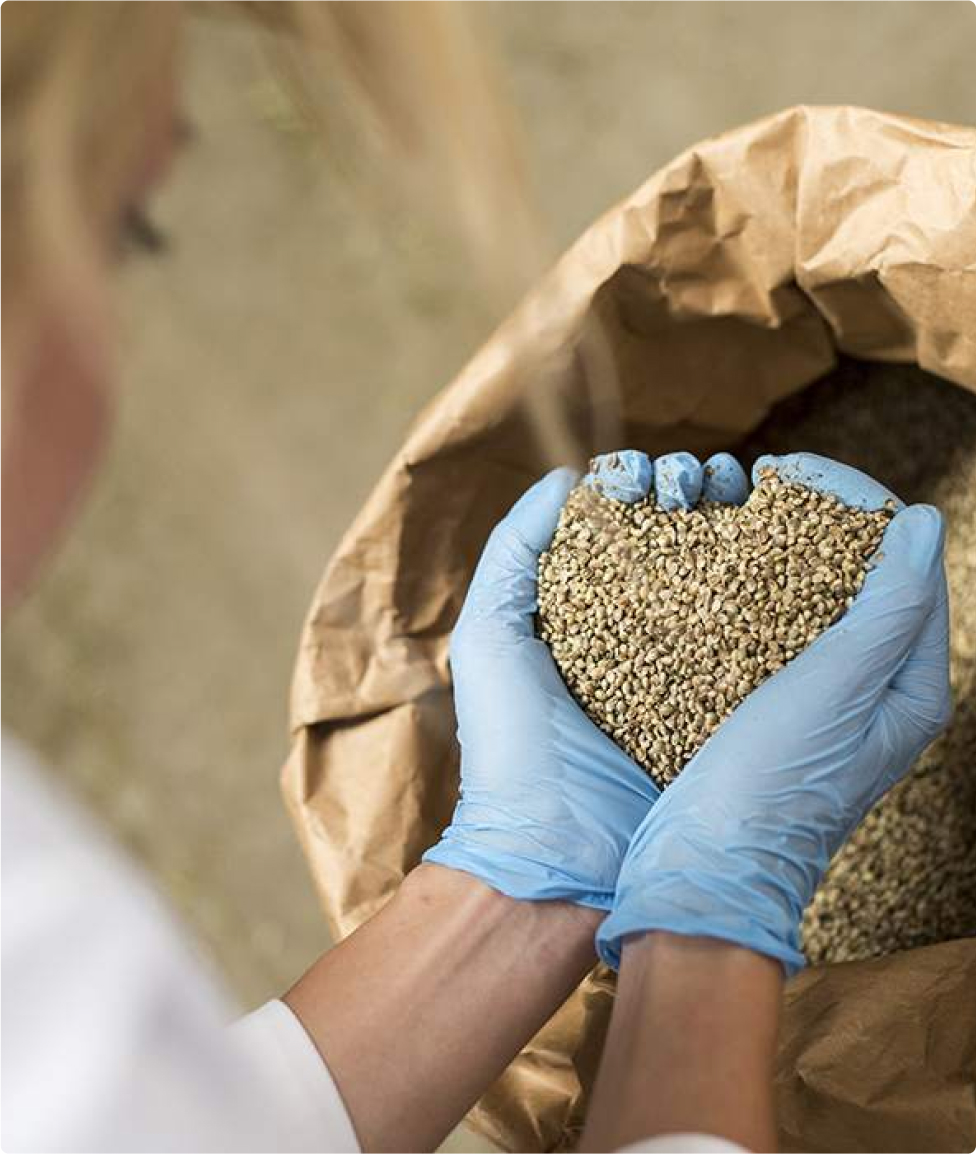 World Wide
GALAB International Services
Whatever the object of the analysis and wherever it is carried out, the GALAB standard is always guaranteed. Worldwide.
Our representatives around the world understand local market conditions and can efficiently support you with your specific requirements. Thanks to overcoming language barriers, we achieve higher customer retention with local clients.
Sampling
Audit
Loading Control
Inspection
WORLD WIDE ANALYSIS
GALAB International
As an independent, internationally active service laboratory, GALAB has quickly become the leading player when it comes to investigations of contaminants and residues in food, food packaging, consumer products, baby and femcare products as well as sanitary products and their raw materials along the entire supply chain - while offering external quality control with experience since 1992. Although based in Hamburg GALAB has subsidiaries in Peru, Singapore, Turkey, Spain, Ukraine and China, with personal representatives on the ground in the Philippines and Sri Lanka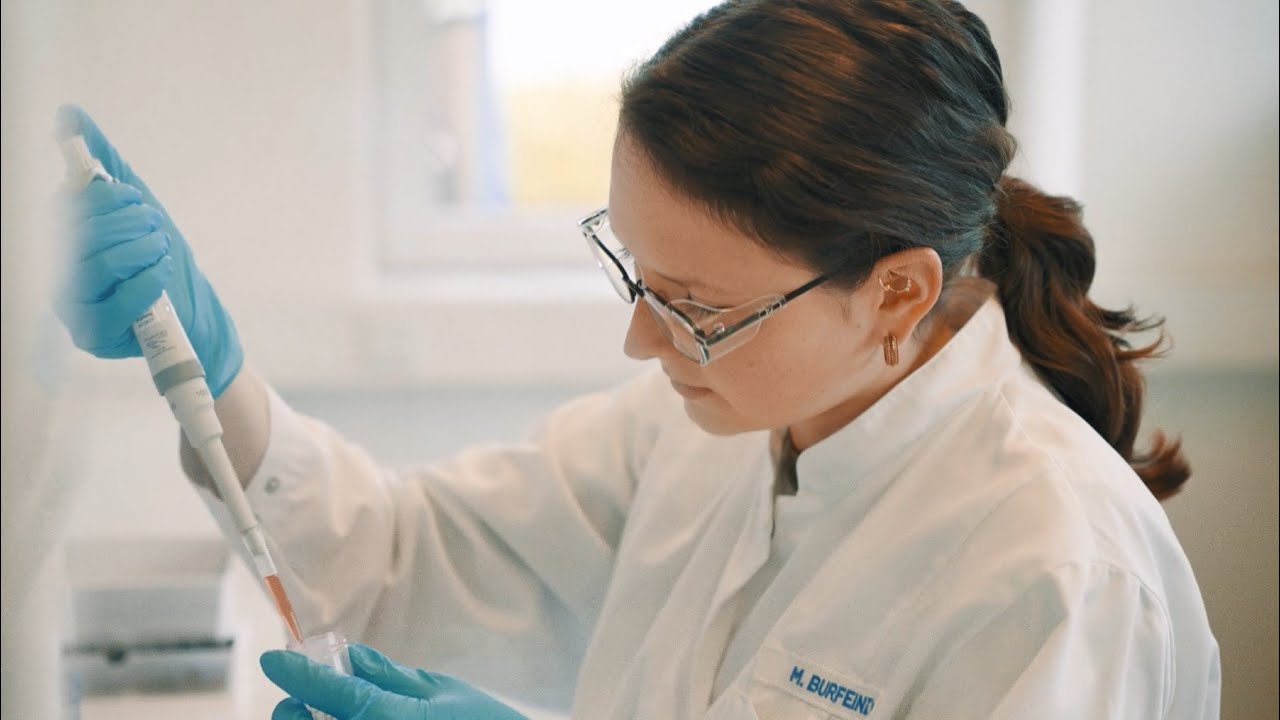 GALAB - where career and innovation meet
GALAB is an attractive employer and highly sought after by employees. As our motto is social responsibility, we focus our attention on our people.
See all open positions