Ice Storage System: Dr. Eckard Jantzen honored with "German Renewables Award"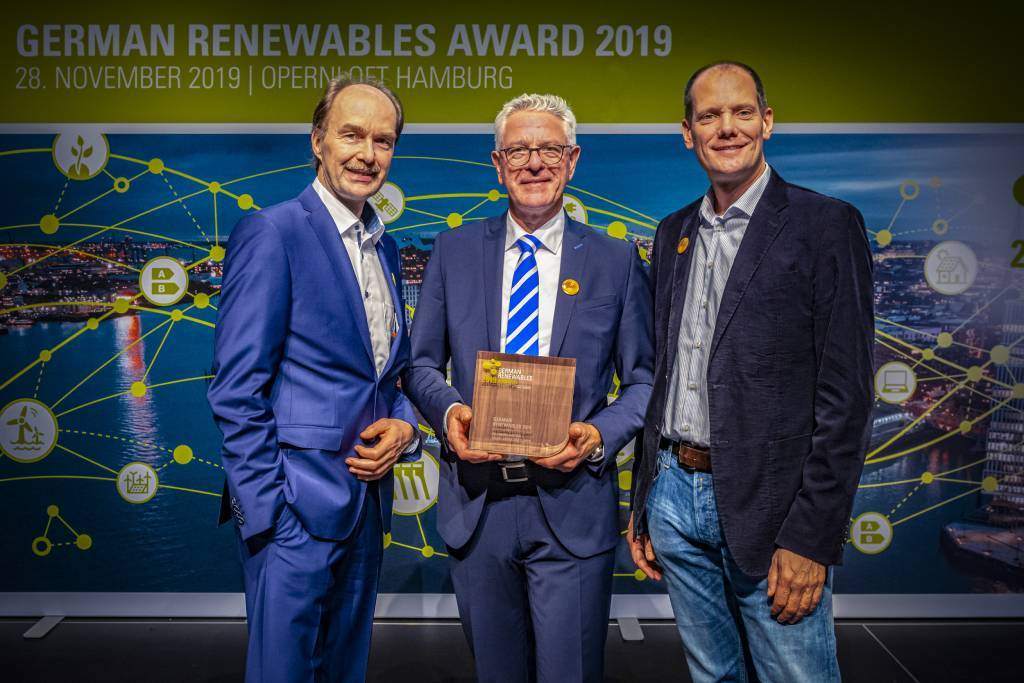 Project of the Year
The climate crisis has long since become a key issue for the future of the German economy. Courage for new, unconventional ways is therefore needed. GALAB has repeatedly made its name through its ice storage system. Now Managing Direcor Dr. Eckard Jantzen was honored with the award "Project of the Year". For the eighth time, the prestigious prize was awarded on 28 November by the leading Hamburg branch network, the Cluster Renewable Energies Hamburg (EEHH). In addition, award winners were honored in the categories 'Product Innovation of the Year', 'Student Work of the Year', 'Lifetime Achievement' and 'Journalist Award' in front of a specialist audience in the Altona opera loft at the Port of Hamburg. They were determined by an eight-member jury of experts. In order to achieve the important climate goals, CO2 emissions must be reduced by 50 percent by 2030, and even 80 percent by 2050, in comparison to 1990 levels. A challenge that GALAB recognized at an early stage and developed its own ice storage system, which is installed on the company premises under the parking lot. This serves both as energy storage for heating and cooling. In winter, the energy is extracted from the 100,000 liters of water by a thermal heat pump in order to heat the air-conditioned laboratory air, ultimatly freezing the ice storage. In summer, the stored cold is channeled into the building to keep it cool. In addition, specially coated windows reflect the sun's rays or use them for space heating when needed. Compared with conventionally air-conditioned buildings, this special concept reduces up to 70 percent emissions and is therefore a notable contribution to climate-friendliness in industry. "I think our example shows that it's worth taking things into your own hands rather than waiting for others," says GALAB Managing Director Dr. Eckard Jantzen, who at the time promoted the ice storage project in the course of the new building of the company headquarters. "If one's instinct tells you what to do, then you should follow that as well. I wish we could find imitators. After all, it's about our future. " The commercially operated ice storage for heating and cooling is the largest of its kind in the whole of Europe, and has already been awarded several times, among others in 2016 with the Energy Efficiency Award of the City of Hamburg.
This might also interest you
Parameters & Analytical Methods
State-of-the-Art Analysis

We constantly update our spectrum of parameters to the latest developments in the food analysis sector and offer state-of-the-art analytical methods for the safety of your products.

Comprehensive multi-methods

We are constantly expanding our range of services in order to be able to guarantee you a comprehensive range of analyses. We offer multi-methods for mycotoxins, dioxin analysis or molecular biological analysis for GMOs and allergens. The GALAB Pesticide500Plus® multi-method can even be used for difficult matrices such as spices and herbs.

Constant development

If you cannot find the parameter/analysis you are looking for here, please do not hesitate to contact us. Our research and development department implements your requirements and specifications cost-efficiently and with a high quality standard.

Quality Policy

GALAB Laboratories has implemented a quality management system to allow for optimum service for their customers. It is our goal to establish close relations to customers by customer satisfaction. Therefor quick reactions to customers' specific needs as well as considerations for quality demands of the market are necessary. We strive to provide comprehensive and professional advice to our customers. Learn more
You didn't find what you're looking for?
Get in touch, we will help you.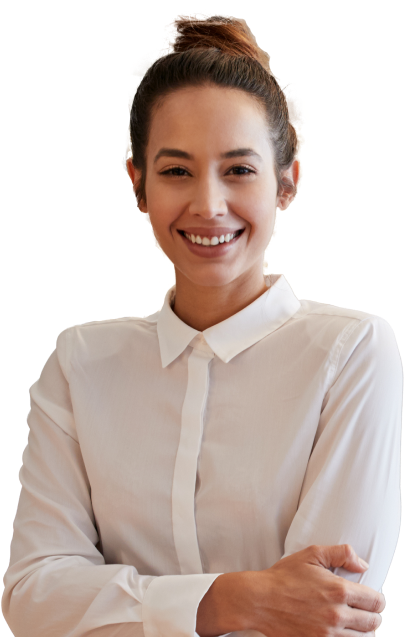 Customer Support